Leeds Sports Connect hold first awards event to honour student athletes
Some of the most outstanding student athletes from Leeds City College and Leeds Sixth Form College were honoured at the inaugural Leeds Sports Connect (LSC) awards.
The ceremony, held in partnership with Leeds Rhinos Foundation, Leeds Rhinos Netball
UFCA, Leeds United Foundation, Let's Do More (LDM) and Hunslet Club, took place at Printworks Kitchen and Bar.
The event celebrated students who have made significant strides in sports such as football, rugby league, basketball, boxing and netball, recognising their commitment and talent.
Leeds Sports Connect was created to link professional sports clubs and local colleges to promote and showcase student talent, and give student-athletes opportunities to progress their sporting ambitions.
Winners on the night included boxer Abby Briggs, who received the Inspirational Athlete Award for being an exemplary athlete who has demonstrated leadership skills and been a positive influence to her peers and community.
Abby has already won two national boxing titles and two silver medals at European level this year.
Men's rugby league player Tommy Hill won the Dedication & Commitment Award, while
Leeds United footballer Nabs Rehman, praised for being `a great player' and team member, was awarded the most improved player accolade.
Girls Rugby League player Beatriz Fertado, meanwhile, received recognition for going the 'extra mile'.
Community basketball team, Let's Do More (LDM), won the Team Journey Award.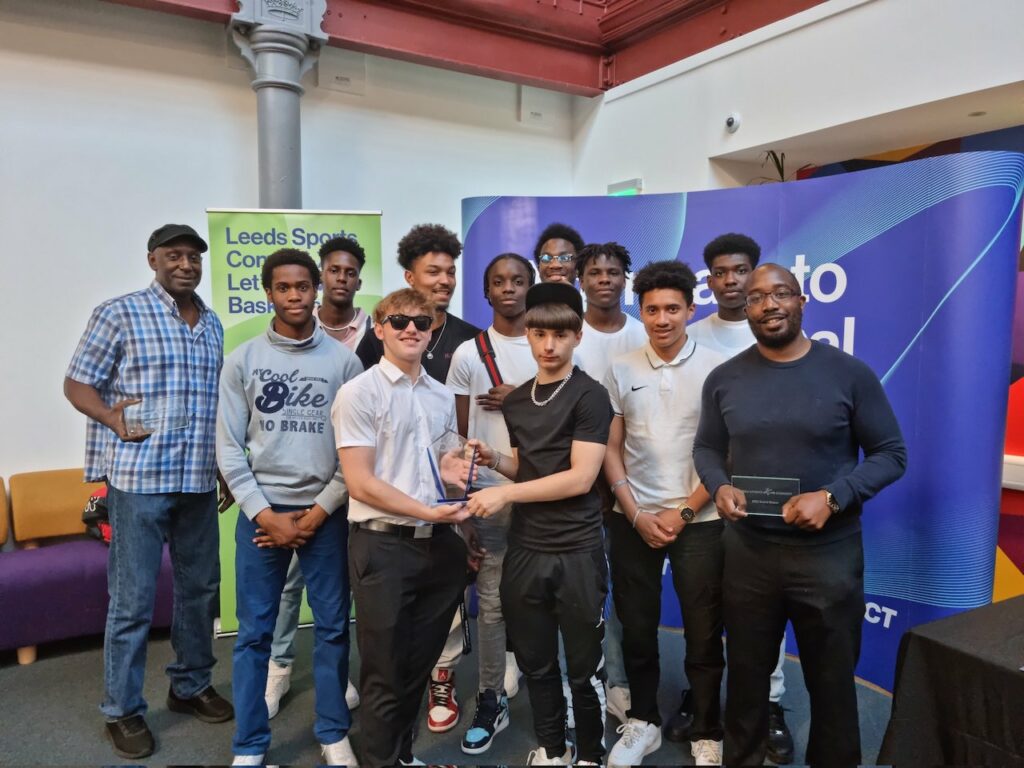 Loran Lewis, LDM Basketball Director, said: "It has been a fantastic year for our basketball programme and an honour to win the team journey award.
"This programme has provided opportunities for over 20 students. The boys have performed well in national cup and league competitions and have also performed well in the college league, while the girls participated in the national cup, getting to the semi finals.
"Both teams have achieved a lot this season, especially with basketball being a minority sport. I look forward to seeing more from them as they develop and move into the Academy League."
Anthony Gallagher, Deputy Head of Sport at Leeds City College and co-founder of LSC, said: "It was tremendous to witness the first Leeds Sports Connect Awards. From where we started many years ago to where we are now, it has been a fantastic journey.
"While it is the end of the journey for me, hopefully it is the beginning for Leeds Sports Connect; to bring all these fantastic sports – football, rugby league, basketball, boxing, and netball – together early next year.
"I am really proud of where we are, what we have accomplished, and where this programme can go in the future."
Anthony, who has been at the college 23 years, will be leaving at the end of term. He was presented with gifts for his service over the last two decades.
Bill Jones, Executive Principal of Leeds City College, said: "Anthony has been a huge part of the college for many years, bringing with him a wealth of experience and helping create some extraordinary sporting events and partnerships that have positively impacted the lives of many students.
"It has been a privilege to watch the work he has done, and the projects he has developed, that have benefited the college and the communities we serve in a powerful way. We wish him the very best for the future."
See the list of overall winners on the night:
Inspirational Athlete Award
Abby Briggs
Sportsmanship/Fair Play Award
Ethan Newboult
Most Improved Player Award
Nabs Rehman
Dedication & Commitment Award
Tommy Hill
Most Supportive Team Player Award
Kenny Forbes
Going the Extra Mile Award
Beatriz Fertado
Student Athlete Award: Contribution to Studies & Sport
Damola Afolabi (Rugby League)
Individual Athlete Award( Non-academy athlete)
Chloe Johnson
Individual Athlete Award(Academy athlete)
Lydia Biggins
Team Journey Award
Let's Do More – The Basketball Academy