Top tips for a successful start to sixth form
Progressing from school to sixth form is an exciting time in your educational journey but it can also be quite daunting.
There's a lot of new information to think about such as timetables, what to wear, making friends and extracurricular societies.
So, to help ease that transition from GCSEs to sixth form, we've put together a few tips to help you feel prepared for this new chapter in your life.
Get organised with stationery
When it comes to getting organised, it's best to acquire the right stationery and books to ensure you have everything you need at the start.
Some courses may require specific textbooks, but your tutor will let you know during your studies.
To stay on top of your work, use tools like planners or digital calendars such as Trello and Google Calendar to keep track of deadlines, exams, and extracurricular activities.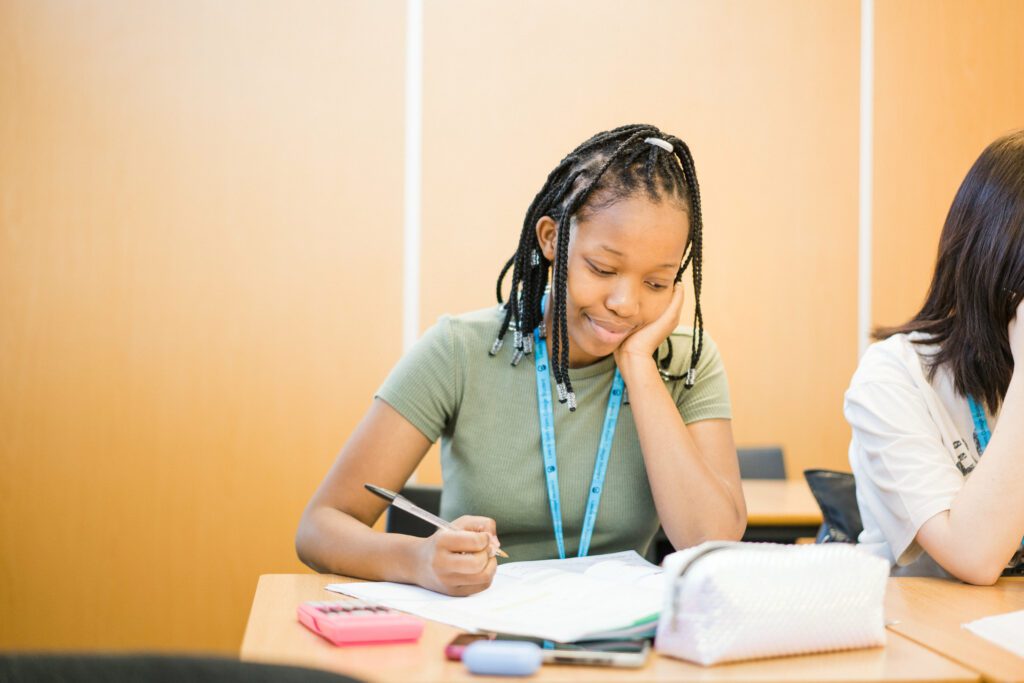 Prioritise your wellbeing
Taking care of your wellbeing and mental health will positively impact your academic performance. We know the summer holidays are all about spending time with friends, and doing fun activities but it's important that you get enough sleep, eat well-balanced meals, and engage in regular physical activity. 
Sixth form can be challenging, but teachers, mentors, and counsellors are there to support you. Before you start, take a look at our Academic and Pastoral support services. 
Financial support 
If you are facing financial barriers, we have a range of support services including meals and travel passes to help you while you study. The amount of financial support you may be entitled to receive is based on your circumstances.
Get involved
We have a range of exciting enrichment activities that we will offer to you to help broaden your college experience and make sure you stand out as a candidate for future university or career plans. Those include the Duke of Edinburgh's Award scheme and an 'I'm INspired' programme for our Oxbridge and Russell Group applicants. 
We also host onsite activities, including the debating club, table tennis, culture days, and many more. Ask your Pastoral team for more information.
We're a part of the Students' Union [SU], which is there to support you with things like mental health, cost of living and academic support. Additionally, the SU offers a range of societies that you're welcome to join and if none of them take your interest, you have the opportunity to start your own. To find out more check out this video of our SU President, Qasim Hussain. 
Have fun!
Lastly, make the most of your time with us and have fun! 
With these tips in hand, we hope that you start Leeds Sixth Form College feeling better equipped and more confident for the journey ahead.